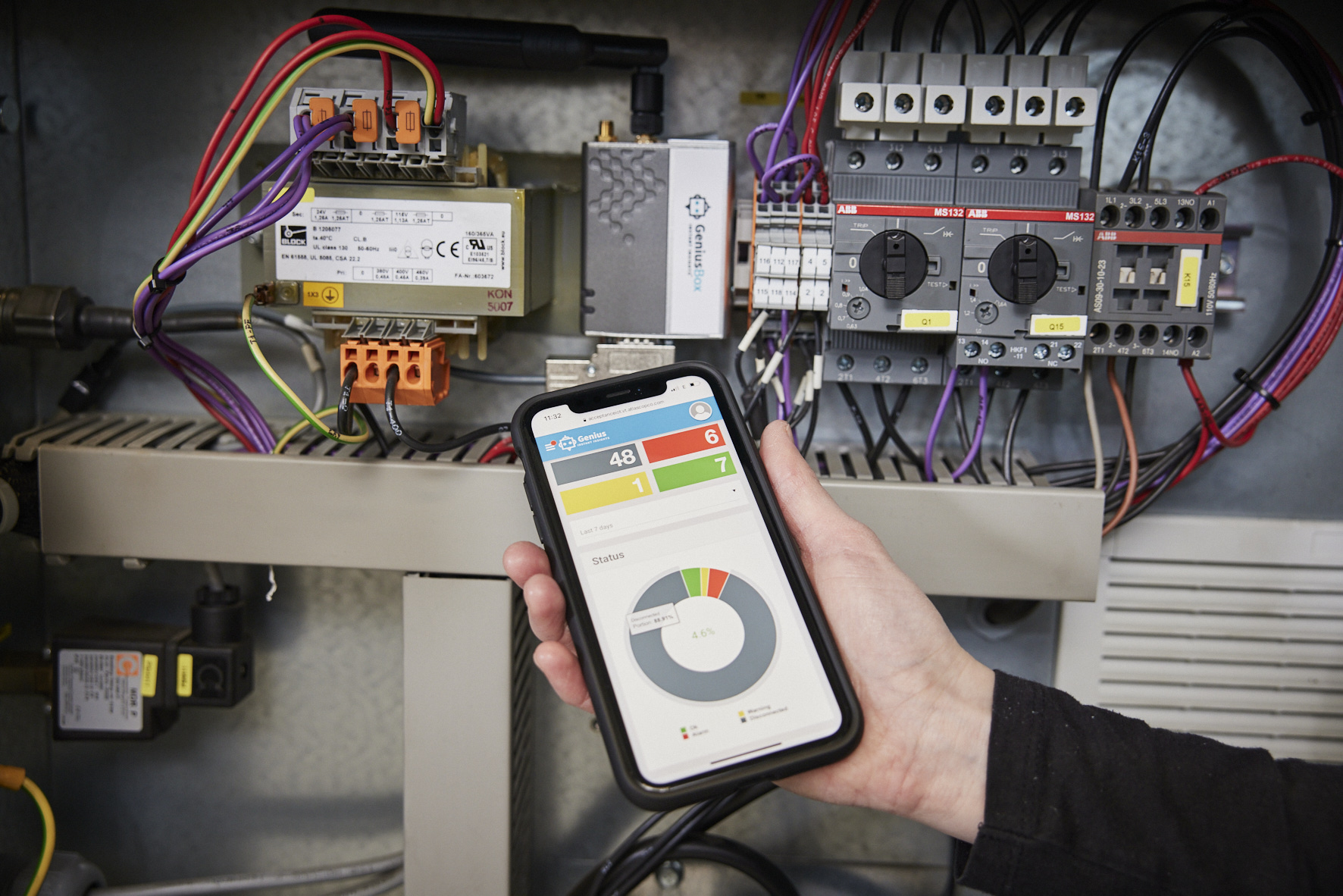 Remote reading of the status of vacuum pumps is at the heart of a new service called customised scheduled maintenance. Fabiana Ferreira is the product manager of Atlas Copco's Vacuum Service Technology division. She says: "We learned from other business units about the advantages and disadvantages of developing our own connectivity platform. The Vacuum Services Technology division was looking for flexibility and lower development and maintenance costs. The results experienced by other business units fully convinced us, so in 2019 we decided to have this customised application developed again by a third party: ICT Group."
"OrangeNXT understands that it is not just about remote reading of pumps, but about developing an entirely new business model" - Fabiana Ferreira, Product manager Atlas Copco Vacuum
Choice of standard platform
The Vacuum Engineering division chose the same solution path and soon saw that a custom platform means maintaining and managing the application itself. At the same time, ICT Group's OrangeNXT label also supplies a standard platform that can be configured to meet all of Vacuum Engineering's needs.
Ferreira: "The big advantage of OrangeNXT is that it gives us a lot of flexibility. We can configure the dashboards entirely to our own needs and we can also easily expand with additional functionality within the standard features offered by the platform. For example, think of AI, which allows us to use a pump's history to predict when this particular piece of equipment needs servicing. If you opt for customisation, you are months, if not years away before you have developed a predictive bot. Whereas we just take it out-of-the-box."
Want to know more about this project?
Download our casestudy here
Atlas Copco sells planned services and vacuum pumps uptime with IoT solution by OrangeNXT