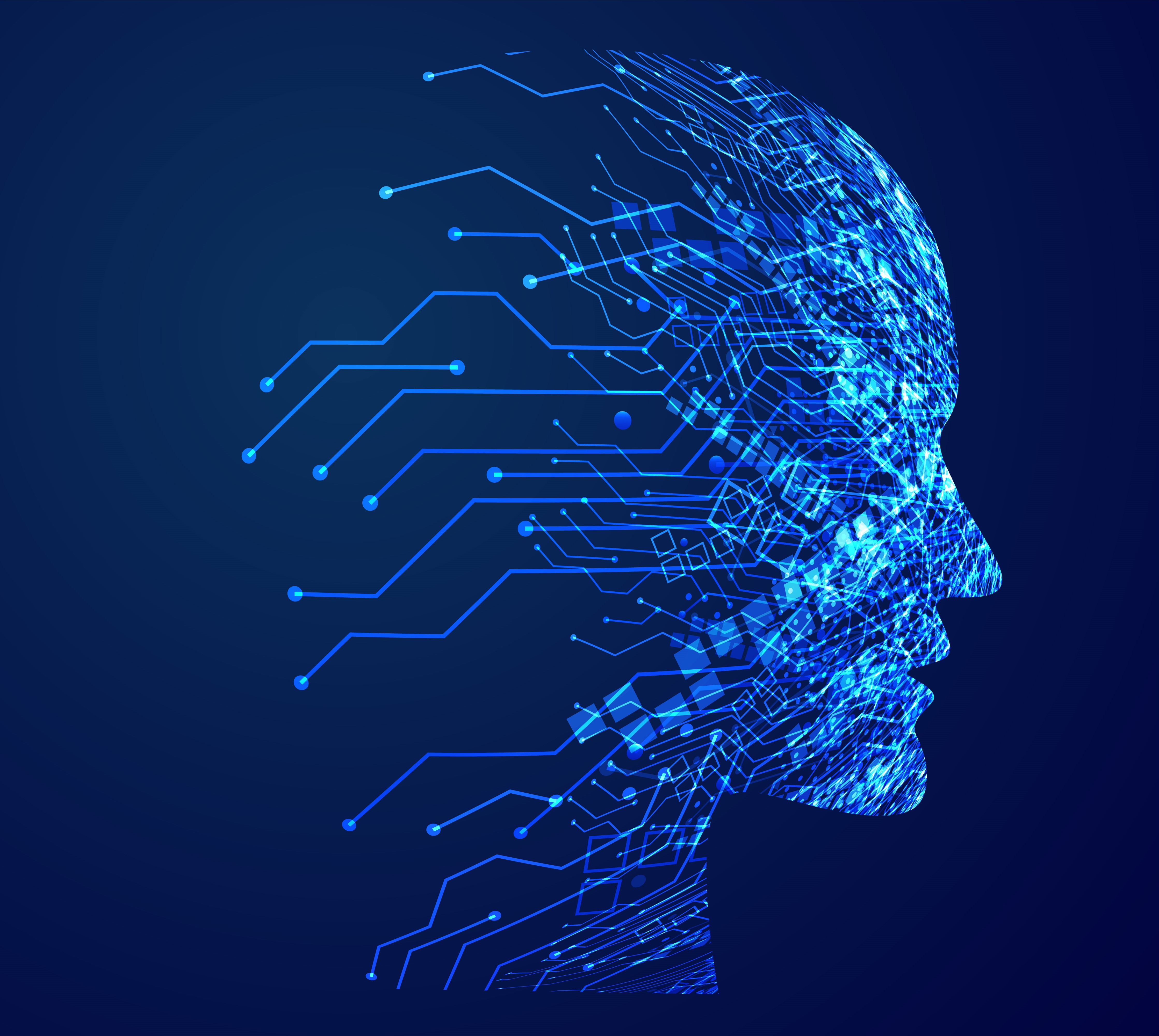 In this blog is part of a blogseries of 3 blogs, the value of building an Data & AI-powered organization and how it can make a real difference for you now and well into the future will be highlighted. This blog will be about the benefits of AI in your business and the different demensions of Data & AI-powered organizations.
I'm always struck by how passionate business leaders are about delivering products and services that are meaningful to your customers and inspiring and rallying your employees around a common mission and encouraging them to innovate and embrace technology in a way that builds durable organizations that are successful for the long term. But now we're faced with an unprecedented situation and the pressure is enormous to answer tough questions like how do you continue to serve your customers, motivate your employees, and steer your organizations when this level of change has happened virtually overnight. Decisions we make today not only impact how our organizations can recover but also impact how quickly we can get them back to growth. This is clearly a time when you're focusing on what's absolutely business critical and looking to capture those opportunities that truly make a difference. The time to make AI work for you and put it into action is now.
AI in Action
Putting AI into action in your business is powerful. Whether you want to quickly react to unanticipated circumstances, maintain business continuity, serve your customers in new ways, or optimize core processes. Let me share a few ways AI is driving businesses forward. There's three scenarios where a huge surge of activity around making AI real:
AI for business process optimization where there's a critical need for more flexibility and agility.
AI to help with employee productivity especially as people's jobs have gotten more complex with more to take care of.
AI to help with customer service in a time of few resources, yet with customers needing more help than ever and looking for more proactive anticipation of their needs.
Starting with business process optimization. When it comes to using AI to streamline business processes many companies are finding especially in these times that their processes are not as agile as they need them to be. They're looking to find efficiencies, reduce costs, and ultimately generate revenue. In the manufacturing space companies that have fixed costs that are highly sensitive to fluctuations in demand are using AI for real time monitoring and to unlock insights that help with detecting anomalies and defects in their products to improve their product quality and production efficiency. Imaging if they could reduce defects by 5 percent which is translated into more predictable delivery timelines for their customers.
Increase productivity
In the case of employee productivity more companies than ever are using AI to help with increasing productivity as well as creativity and to optimize the precious time their employees do have to focus on things like expanding customer engagement or improving business results. Some of the most successful employee productivity projects are based on scenarios that move from manual, rule based systems, to human supervised automated engines. At Reuters, it's essential that they serve their readers with the most interesting content. And they're doing that using an AI-powered recommendation engine that matches relevant videos to articles. And with this approach, Reuters has been able to increase total video views by 4 percent while also driving the average completion rate above 80 percent.
And taking employee productivity to the next level is all about providing skilled users the tools they need to collaborate with machines in new ways. Microsoft's autonomous systems platform gives engineers the ability to use AI to teach machines and help work teams optimize their operations. Using machine teaching to reduce costs by limiting machine downtime. So now experienced machinists are training industrial control systems with AI enabling them to focus on higher priority tasks while operators with less experience can focus on other operations.
And finally AI for customer service enables true end to end customer management all the way from customer support and lead routing to sales real time behavior prediction. By combining a CRM system with machine learning and conversational AI, bots are dramatically changing user experiences and giving back business insights that enable you to wow your customers. And now more than ever, airlines, public service agencies, and many other companies are facing an overwhelming amount of calls from customers.
I see more organizations turning to AI to be able to immediately respond and deliver quick impact for their customers, their patients, and citizens. AI capabilities can vastly improve how you serve your customers, how you focus on core operations, and how you build agility into your business processes. But we just scratching the surface of the ways organizations are putting AI into action. The real differentiated value creation and the durable lasting impact really happens when you embrace this notion of building what we call a truly AI-powered organization. Because putting AI into action is the most effective and life changing when you strategically scale its impact across the entire business. And to do this it requires a mindset that embraces this idea that AI can fundamentally change what's possible for you to achieve with your employees and your organization.
Data & AI-powered organization
And so what do I mean by a Data & AI-powered organization because there's are a few dimensions. First, Data & AI-powered organizations make decisions in new ways where insights from large sets of data fuel more predictive, more accurate, and more productive results. Secondly, Data & AI-powered organizations embody a special company culture, one that is data driven, and curious, and seriously commits to the responsible use of AI. And lastly, Data & AI-powered organizations deliberately put AI in the hands of every employee, not just their technical people, but those with domain expertise. Those closest to the business functions so they can bring their unique skills to bear no matter where the data happens to sit in your organization which supports better decision making.
Making the shift to become an Data & AI-powered organization could be one of the most pivotal decisions you make. As parts of the world emerge into what will be the new normal, in this period of change business leaders have a rare vantage point where you see what's absolutely core to your business and you can re-examine previous, perhaps less agile approaches, and redirect your company's energy to shape what's possible now. As you envision what's possible for your organization, it's critical to prioritize where and what you want to invest your energy on. Take the time to get super clear on the strategic imperatives across the entire company. It's so important to connect and collaborate with other leaders in your company to create a connected not siloed vision and a coordinated plan. It is super expensive, we all know, to experiment with projects or multiple proofs of concept with limited application or ROI. So be super selective about where teams should be spending their time. The old adage to slow down in order to speed up has never been more true than it when it comes to defining the right Data & AI strategy.
What's NXT
In part 2 of this blogserie we will be talking about the role of Data & AI in your business. 
Related products
Organisations often have large amounts of data that can add substantial value. digitalNXT Search creates clarity in the chaos and makes unstructured data accessible.

Read more

Especially in complex quality assessments, manual visual inspections are inadequate. We use image recognition by means of automating manual visual inspections to solve these inspection error problems.

Read more