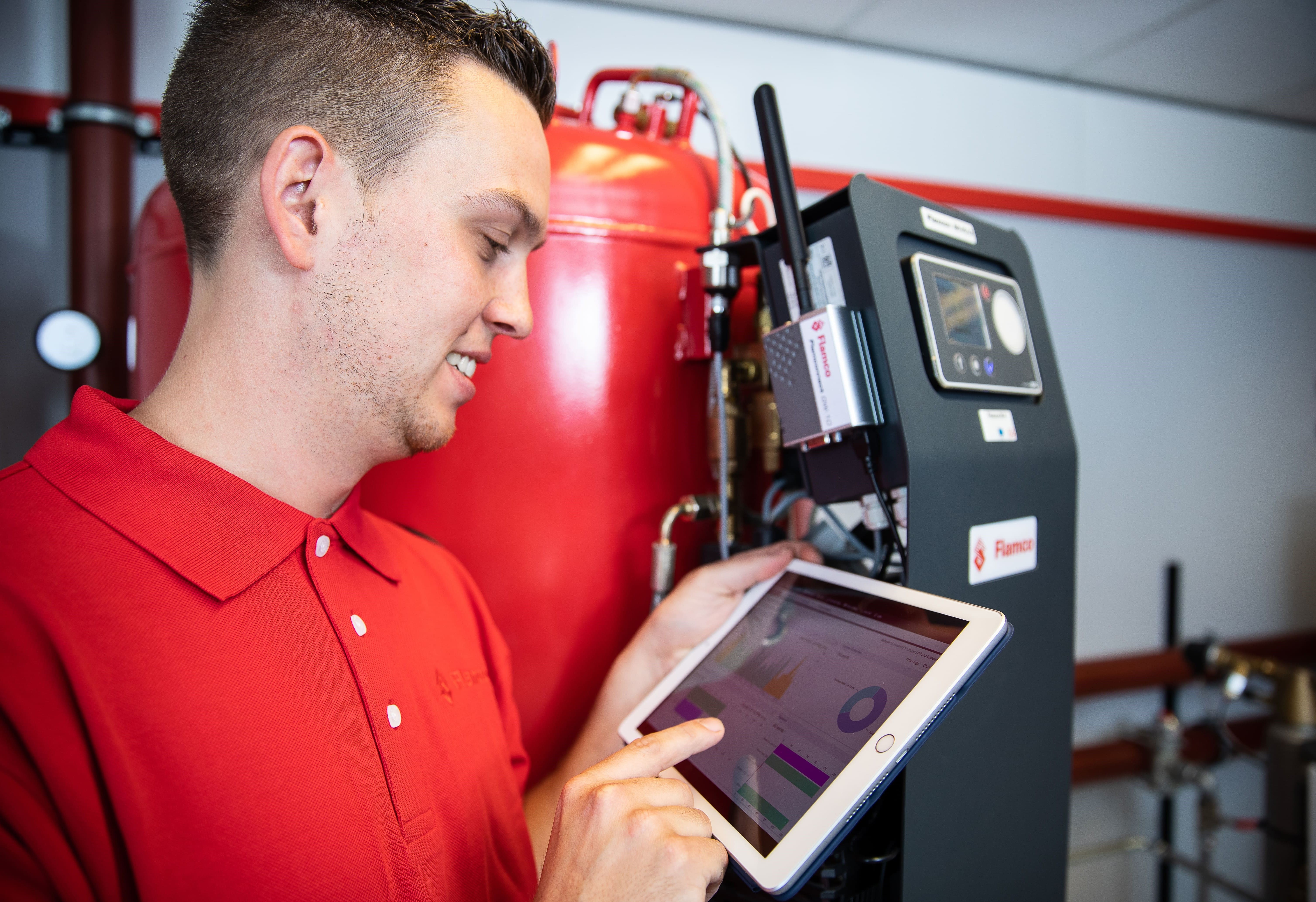 The benefits achieved by Aalberts hydronic flow control with remote monitoring on Flamco products are very substantial. The solution Aalberts developed was based on the conNXT platform.
Remote monitoring and 'first time right fixes' change business model
Aalberts hydronic flow control increases value with conNXT Aalberts hydronic flow control, part of the multinational Aalberts, supplies total solutions in the field of heating and cooling to installation companies, managers of utility buildings and housing corporations. One of the most important brands is Flamco. Sustainability plays a crucial role in all solutions: the better a heat pump, boiler or other solution is tuned, the more energy-efficient it is.
Value creation central
Measuring is knowing, and as such Emiel Woestenberg, Aalberts' Director Digital Products & Connectivity, was curious to see what he could do with Internet of Things (IoT). His main question was: how can we create more value for customers, rather than putting technology in first place. Woestenberg: "The biggest problem our customers encountered was that service technicians were often called out for no valid reason. They were often called when residents had no heating or hot water available to them. Once on site, they saw that it was caused by the pressure in the boiler being too low. All that was needed was to top up the water, and that's something you don't need a mechanic to come for."
Want to read the whole story?
Download our extensive customer case here!
Aalberts hydronic flow control increases value with conNXT