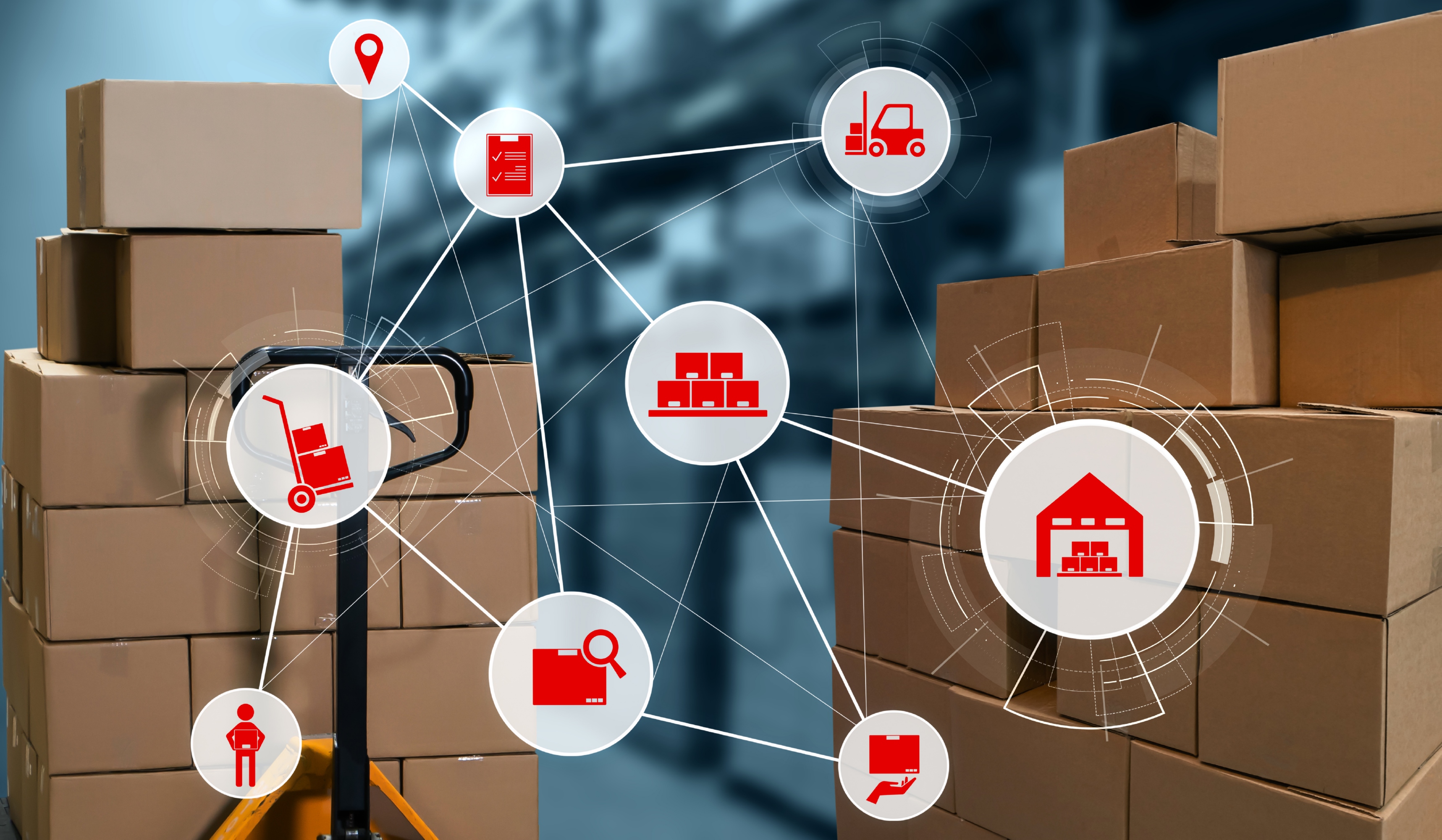 The distribution and home delivery market has seen significant growth in recent years, driven by the rise of e-commerce and the shift towards online shopping. As a result, many companies in this market are turning to mobile workforce automation software to help them manage their operations more efficiently. In the past view articles we have highlighted the benefits and critical KPI's. But in this article, we'll discuss some key use-cases for mobile workforce automation software within the distribution and home delivery market.
One of the primary use-cases we see in the distribution and home delivery market is delivery optimization. Imagine a large e-commerce company that offers same-day of possibly next-day delivery for it's customers. Mobile workforce automation software can help these companies efficiently manage their delivery operations. Not only can they optimize their delivery routes by providing real-time visibility into delivery operations and streamline the entire process when using the software. But they can also reduce fuel consumption and reduce delivery times. The software basically enables delivery teams to access real-time traffic data, map out optimized routes, and adjust routes on-the-fly based on changes in traffic or other factors. Whet the parcel is delivered, the company also seeks for a proof of delivery. This brings us to the second essential use-case. A distribution company that specializes in delivering goods directly to customers' home often have a fleet of delivery drivers responsible for transporting the products and ensuring successful deliveries. By using the software your company can streamline these operations and enhance efficiency by providing real-time tracking and reporting of deliveries. Because of this your company can ensure that deliveries are made on time, and the correct products are delivered. Delivery teams can capture proof of delivery, including signatures, photos, and other data, which can be transmitted back to the central office in real-time, and sometimes even back to the customer.
But what's in? And who's out?
To ensure that the right products are available at the right time companies need to manage their inventory. Mobile workforce automation software can help them do so. The software can provide real-time tracking and reporting of the inventory by enabling the driver to scan barcodes or QR codes on products. This endures accurate inventory by confirming that the correct items are being delivered to the customer. Drivers can also use the mobile app to update inventory information when they notice low stock levels during deliveries. It is safe to say that mobile workforce automation software enables delivery teams to track inventory levels, monitor stock levels, and schedule deliveries based on inventory availability. With the software in place your drivers can not only use their mobile devices to do all the above, but they are also able to see their task and communicate with the central dispatch. They basically are equipped with an office in their pocket. On the opposite side, the back office is also able to see all the real-time tracking and reporting of the driver activity. This helps them ensure that their drivers are operating safely and efficiently. The software enables delivery teams to monitor driver behavior, track the drivers location and schedule driver shifts based on their availability and workload. This is what makes driver management also an important use-case.
Last but not least we have the customer service use-case. I think we can speak for all companies when saying: customer is king! With the use of mobile workforce automation software the customer service team can track the entire delivery process in real-time. They can provide the customer with accurate and up-to-day information of the status of their delivery at any time of the day. All packed with the estimated arrival time, any delays or changes in deliveries. If the customer has any concerns or issues prior to the delivery, the team can quickly access the mobile workforce automation software to identify the delivery driver assigned to that specific order, They can then communicate with the driver directly through the software, ensuring efficient and timely resolution of any problems. With this they can improve customer satisfaction and retention. Basically the software enables delivery teams to access customer information, track delivery status, and manage customer inquiries more efficiently, improving the overall customer experience.
In conclusion, mobile workforce automation software is a valuable tool for any organization operating in the distribution and home delivery market. Implementing the software helps your company streamline driver management, optimize routes, improve customer service, reduce paperwork and enhance overall operational efficiency.  Whether it's delivery optimization, proof of delivery, inventory management, driver management, or customer service, mobile workforce automation software can help companies stay ahead of the competition and meet their business goals.
Related products
Give field service engineers, logistic assistants, couriers, drivers, and inspectors 'an office in their pocket'.

Read more