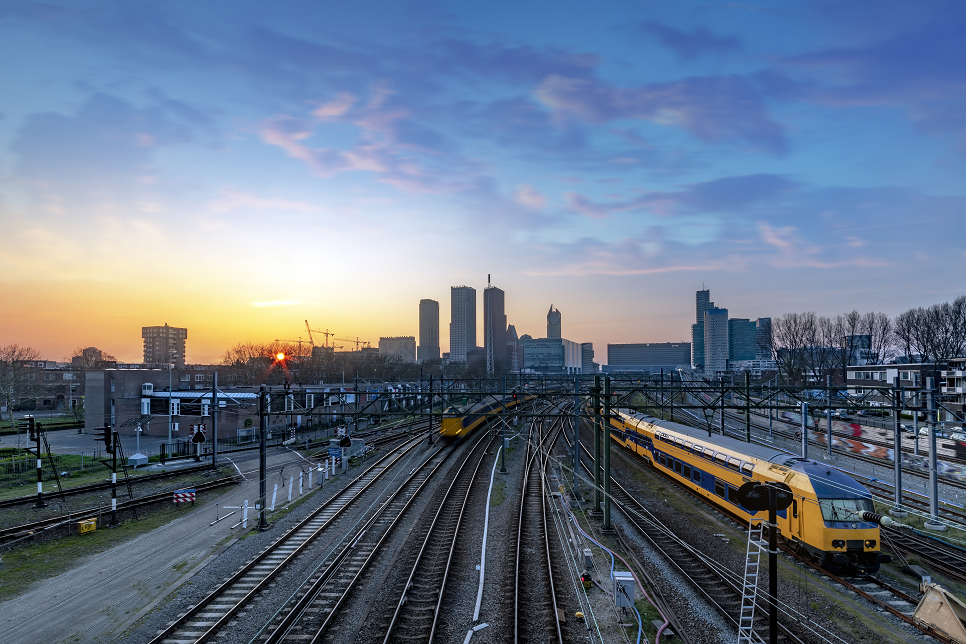 Event
RailTech Europe
Talent for growth
21 t/m 23 juni 2022

Utrecht
On 21-23 June 2022, the European rail industry will gather again at the Jaarbeurs Utrecht for the next edition of RailTech Europe. This year's theme is the potential growth for the rail sector. This is necessary to meet the challenges of the coming years. ICT Group supports this growth with data-driven solutions. Visit us at RailTech Europe to see the latest technological developments in the rail industry.
ICT Group has been developing IT solutions for the rail market for over 18 years for clients such as ProRail, NS and GVB. This specific domain knowledge and years of experience in developing (custom) IT solutions enables ICT Group to make the difference for the mobility of today and in the future. In addition to the mobility market, we also have extensive knowledge of vital infrastructure and industry. We would like to share our knowledge with you. Visit our stand 3.101 and experience the possibilities for your organisation through various demonstrations.
Smart data solutions for Rail
Our team of data specialists specialises in big data analytics and visualisation. We collect, enrich and visualise the data in (real-time) dashboards, turning the data into decision information. With our DataOps approach, we work from business requirements to business value for customers. We do this through our own developed platform which enables us to realise client-specific product solutions. For example, we offer solutions for policy support, monitoring and analysis (Mona) of braking curve monitoring (Orbit) on the railways and monitoring of applications (RouteLint, Mona, Process Control) and IT resources.
Demonstrations
Visit our stand for various demonstrations of our DSS team and for innovative solutions, which contribute to the optimisation of human processes in your company. Such as, remote monitoring (conNXT), enterprise search (digitalNXT Search) and quality inspection (digitalNXT Vision).
Registration RailTech Europe
Have you not yet registered for RailTech Europe? You can easily do so through our free registration link. Sign up and meet our experts. You can also watch the video from 2019.